Explanation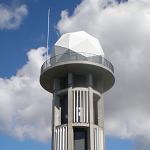 The sounder ATOVS aboard the NOAA/Metop satellites provides essential observational information for numerical weather prediction (NWP) to generate atmospheric analysis fields. The DBNet (Direct Broadcast Network) is operational arrangement under the World Meteorological Organization to provide NWP centers with ATOVS data received at direct readout stations within 30 minutes of observation.

This page presents the operational information on JMA as a direct readout station, and outline the status of all Asia-Pacific DBNet data collected in Tokyo via the GTS regarding navigation, calibration and timeliness.
Operational Information
Events
May. 23rd, 2023
Lauder has been added to the Timeliness Monitor.
May. 11th, 2023
DB data at Kiyose station will not be disseminated from May 22nd to May 29th due to the installation work of a new receiving system.
Apr. 14th, 2022
"Maps of Receivable Orbits", "Monthly Diagrams of Receivable Satellite Passage Times", and "Navigation Difference Time Series" are available.
Specification of Our facilities
DR Schedule
Monitoring Asia-Pacific DBNet products
Comparison with Global ATOVS Data
Timeliness of RARS Data at Tokyo
TBB Monitor
(Under construction)
Links