Himawari-8, -9/AHI IR Inter-Calibration with AIRS, IASI and CrIs
---
Press the button to get the GSICS Correction statistics csv file (Please select LEO before download).
Notes: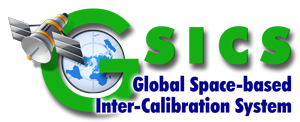 Himawari-9/AHI results include its in-orbit test data in February 2017 and other non-operational observations (e.g. health check) in the following stand-by period.
GSICS Re-Analysis Correction information derived using a smoothing period t-14d to t+14 (where t is the validity date) is available on this page.
Please be aware that the results of AHI Band07 vs. CrIS, Band08 vs. AIRS, and Band11 vs. CrIS/AIRS have larger uncertaintes due to wide spectral gaps between AHI and the reference sensors. Daytime data for B07 is not included in the analysis. For further details on Himawari-8,9/AHI infrared inter-calibration in terms of the methods and how to read the charts on this page, please refer to the GSICS Infrared Inter-calibration Guide.
The results of AHI vs SNPP/CrIS is based on the CrIS FSR mode data from August 2020. The reference was NSR mode data before that.